Warning
: include(): http:// wrapper is disabled in the server configuration by allow_url_include=0 in
/web/htdocs/www.maxpico.com/home/00_Foto_di_Viaggio/01_Asia/2005_Sud_Est_Asiatico/06 vietnam.php
on line
30
Warning
: include(http://www.maxpico.com/00-lang.php): failed to open stream: no suitable wrapper could be found in
/web/htdocs/www.maxpico.com/home/00_Foto_di_Viaggio/01_Asia/2005_Sud_Est_Asiatico/06 vietnam.php
on line
30
Warning
: include(): Failed opening 'http://www.maxpico.com/00-lang.php' for inclusion (include_path='.:/php5.5/lib/php/') in
/web/htdocs/www.maxpico.com/home/00_Foto_di_Viaggio/01_Asia/2005_Sud_Est_Asiatico/06 vietnam.php
on line
30
IL VIETNAM E LE SUE INNUMEREVOLI SORPRESE
15-18 OTTOBRE: SAIGON (HO CHI MIN)
estratto email del 29 ottobre 2005 "Halong Bay":

Ciao mamma,come va??
Qui todo biem, abbiamo fatto due rilassanti giorni in Halong Bay... FANTASTICO!!
le previsioni di yahoo davano acqua e temporali ma ieri era una giornata da FUEGO, vedessi che razza di rocce a capofitto sul mare, villaggi di pescatori
etc.... isolette ovunque, poi abbiamo visitato delle grotte anch'esse nominate dall'UNESCO patrimonio dell'umanità e splendidamente illuminate con luci di
tutti i colori, mai visto una cosa del genere!!
Nel viaggio abbiamo conosciuto anche un messicano (troppo giusto, sembrava Alberto Sordi da zovem!! Pien de monae) ed una coppia di anziani spagnoli, che ciacerade en dialet!!
Abbiamo trovato un tour tutto compreso per 16 dollari (il piu' cheap) TUTTO compreso, 2 pranzi una cena ed una colazione e tutti i trasporti ed abbiamo dormito in un albergo sull'isola di Cat Ba dove siamo usciti a bere qualcosa con una coppia di inglesi ed una belga ed un giapponese che come sempre non ha spiaccicato una sola parola (che strani che sono!!)!
Ora siamo di nuovo al nostro albergo ad Hanoi (internet e' gratis quindi ne approfittiamo!)!
A proposito abbiamo i voli per la Birmania ora ci manca solo il visto (abbiamo dei vouchers per ritirare i biglietti e pagare il restante direttamente a Chang Mai)!
Ci siamo informati anche per il Laos e sembra che da qui ci sia un bus che ci porta diretti a Vientiane per 12 dollari, saranno più di venti ore (una faticaccia)
ma noi abbiamo tempo e sem oramai abituati, quindi DON'T WORRY!! E tu ti stai preparando?? Dai che ne fem en giro da paura, non vedem l'ora de vederte!
Domani se tutto va liscio prendiamo il treno notturno per Lao bai e poi un bus che in circa 2 ore ci porterà a sapa (nb. ho comprato un bel maglione di
lana per la modica cifra di 3,5 euro non male eh?) così ci goderemo un po' di ambienti montani e le famose colline a terrazze dai mille colori che si vedono in tutte le foto (staremo a vede'!), sai che su da quelle parti c'è una montagna di 3143 metri la + alta del vietnam?
EN MEGA BASOS!!
I bimbi barcaioli
estratto email del 05 novembre 2005:
ULTIMO GIORNO IN VIETNAM, DOMANI CAMBIAMO ARIA, + di 20 ore di bus ed il gioco sara' fatto saremo a Vientiane!!
In Sapa e' stato fantastico abbiamo avuto modo di assaporare i villaggi tribali della zona ed abbiamo conosciuto persone veramente speciali e genuine, che ci hanno lasciato un segno indelebile!
Ora siamo nuovamente ad Hanoi, abbiamo cambiato alcuni dollari ed ovviamente hanno cercato di rifilarmi una banconota da 20 dollari falsa (qui cercano di fregarci in tutti i modi... guarda che i vietnamiti sono
proprio BASTARDI!! sPERIAMO IN MEGLIO PER IL LAOS)
un mega bacione,
a presto
Max & Ele
Warning
: include(): http:// wrapper is disabled in the server configuration by allow_url_include=0 in
/web/htdocs/www.maxpico.com/home/00_Foto_di_Viaggio/01_Asia/2005_Sud_Est_Asiatico/06 vietnam.php
on line
65
Warning
: include(http://www.maxpico.com/00_Foto_di_Viaggio/01_Asia/00-menupag.php): failed to open stream: no suitable wrapper could be found in
/web/htdocs/www.maxpico.com/home/00_Foto_di_Viaggio/01_Asia/2005_Sud_Est_Asiatico/06 vietnam.php
on line
65
Warning
: include(): Failed opening 'http://www.maxpico.com/00_Foto_di_Viaggio/01_Asia/00-menupag.php' for inclusion (include_path='.:/php5.5/lib/php/') in
/web/htdocs/www.maxpico.com/home/00_Foto_di_Viaggio/01_Asia/2005_Sud_Est_Asiatico/06 vietnam.php
on line
65
Un bel inizio in una moderna e spigliata citta' dai 1000 colori e 1000 aromi fra cui l'amato CAFFE' Vietnamita!
Il nostro primo approcio con la tremenda guerra!
18-20 OTTOBRE: DALAT
una ridente cittadina montana (1600 metri) ci ha fatto ricordare le nostre montagne! Gaiccavento e berretti di lana regnano fra i vietnamiti degli altopiani centrali!
20-21 OTTOBRE: NHA TRANG
Posto rinomato per le sue spiaggie... peccato che qui DILUVIA E BASTA!!!
Le strade senza tombini sono laghi invalicabili!!
21 OTTOBRE: IN DIREZIONE HOI AN
Questa sera il bus ci portera' in direzione HOI AN
22-23 OTTOBRE: HOI AN
Una splendida cittadina con un vivace, colorato ed antico centro urbano simile alle viuzze veneziane!
Una capatina a My Son famosissimo e strordinario complesso di templi Champa dell'epoca Pre-ankoriana
23-25 OTTOBRE: HUE' e il DMZ
Il parfum River, splendide Tombe imperiali e la citta' Antica sono solo alcune delle cose splendide che si possono vedere qui!
Il DMZ confine strategico militare per la guerra del Vietnam (Hamburgher Hill, Tunnels e luoghi di epiche battaglie)
26-28 e 30 OTTOBRE: HANOI
La capitale del Vietnam con il suo splendido ed incasinato quartiere Vecchio accoglie mercati a tema di ogni genere suddivisi in differenti vicoletti!!
21 OTTOBRE: HALONG BAY
Un tuffo mozzaffiato nella splendida baia con migliaia di isolotti roccioso erosi dalla forza dell'ocenano!
Uno spettacolo davvero unico... una notte ull'isola di Cat Ba e pronti per il ritorno in Hanoi
31 OTTOBRE - 04 NOVEMBRE: SAPA
Dopo un viaggio notturno con il trenino finalmente un po' di montagna! ma ke freddo, non siamo + abituati!! Tanto che ci siamo presi una carga di raffreddore!
Qui diverse minoranze etniche montane vivono tutt'intorno in splendidi scenari montani con artistiche risaie a gradoni! E' stato fantastico confrontarsi con queste semplici e genuine persone che hanno saputto emozionarci piu' volte in questa parentesi di viaggio vietnamita! Decisamente: ONE OF THE BEST PLACE FOR US! nb. abbiamo visto il monte Fansipan il piu' alto del vietnam 3143m (figataaaaaa!!!)! Un po' di nostalgia di casa!
05-06 NOVEMBRE: IL RITORNO AD HANOI
Nuovamente una nottata in treno e via di corsa ad hanoi ove abbiamo sbrigato le ultime faccende prima di partire per il genuino Laos!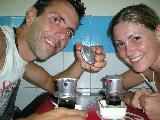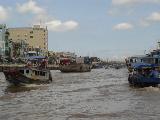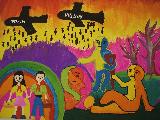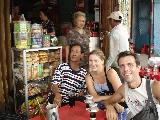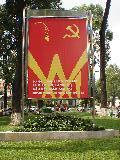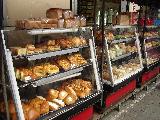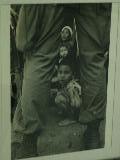 Warning
: include(): http:// wrapper is disabled in the server configuration by allow_url_include=0 in
/web/htdocs/www.maxpico.com/home/00_Foto_di_Viaggio/01_Asia/2005_Sud_Est_Asiatico/06 vietnam.php
on line
108
Warning
: include(http://www.maxpico.com/00_Foto_di_Viaggio/01_Asia/00-menupag.php): failed to open stream: no suitable wrapper could be found in
/web/htdocs/www.maxpico.com/home/00_Foto_di_Viaggio/01_Asia/2005_Sud_Est_Asiatico/06 vietnam.php
on line
108
Warning
: include(): Failed opening 'http://www.maxpico.com/00_Foto_di_Viaggio/01_Asia/00-menupag.php' for inclusion (include_path='.:/php5.5/lib/php/') in
/web/htdocs/www.maxpico.com/home/00_Foto_di_Viaggio/01_Asia/2005_Sud_Est_Asiatico/06 vietnam.php
on line
108
Warning
: include(): http:// wrapper is disabled in the server configuration by allow_url_include=0 in
/web/htdocs/www.maxpico.com/home/00_Foto_di_Viaggio/01_Asia/2005_Sud_Est_Asiatico/06 vietnam.php
on line
112
Warning
: include(http://www.maxpico.com/00-socials.php): failed to open stream: no suitable wrapper could be found in
/web/htdocs/www.maxpico.com/home/00_Foto_di_Viaggio/01_Asia/2005_Sud_Est_Asiatico/06 vietnam.php
on line
112
Warning
: include(): Failed opening 'http://www.maxpico.com/00-socials.php' for inclusion (include_path='.:/php5.5/lib/php/') in
/web/htdocs/www.maxpico.com/home/00_Foto_di_Viaggio/01_Asia/2005_Sud_Est_Asiatico/06 vietnam.php
on line
112